Tabak Rugs is the leading company in the field of hand-made, decorative and one-of-a-kind rugs. Based out of Las Vegas, we take pride in providing high-quality service by sticking to the same values that were passed down from generations before. For three generations, the Tabakian family has worked to ensure that each rug is the perfect fit in a home or workspace. We remain family owned and operated to maintain the quality of the rugs we bring in and have a direct connection with our customers to ensure that they are always satisfied with their purchases as well as the services we provide. We search worldwide to find unique, handmade pieces and each rug that is finished has characteristics and details that can't be found in others. We treat every rug as a piece of art and a great investment that will complete the look of any space.
At Tabak Rugs, we also provide services in the cleaning and appraisals of rugs. All the rugs that are brought in by our clients are hand-washed and cleaned by one person without the use of machines. Each rug goes through the same procedure to ensure that there is no inconsistency in the cleaning process. We are a licensed appraisal company and the number one partner to some of the largest insurance companies such as Allstate, State Farm, and Farmers.
Our family has specialized in antique oriental rugs for many generations and it has been an art that has been passed on within the family. The team currently consists of Sarkis and Kohar Tabakian along with their grandson Harout Massoyan. The company was founded by Sarkis' parents, Haroutuin and Varduhi Tabakian. Originally, Haroutuin and Varduhi started the company with their own creations. Haroutuin specialized in the design of the rugs while Varduhi hand-wove the designs. Several works of art created by the two using rug weaving techniques are on display in museums around the world.
In 1975, our family immigrated to the United States from Armenia and established Antique Oriental Rugs Center in Los Angeles, CA. In 1996, we moved to Las Vegas to continue our professional services as Tabak Rugs. Today we serve clients from the Las Vegas area, Arizona, Utah, California and beyond. We are the trusted source for a wide range of clients including private and celebrity clients as well as antique rug dealers and collectors from around the world. We are dedicated to customer satisfaction and have many years of experience and knowledge about antique oriental rugs.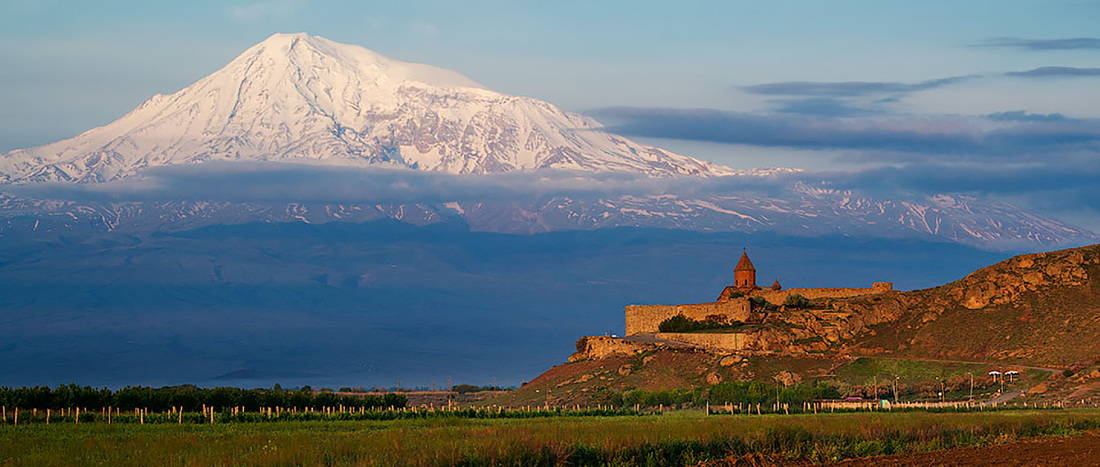 We left Armenia for the free world when it was still under Russian rule. As new emigrants, we embraced freedom and democracy in our newly adopted homeland. As a token of appreciation and a welcome gift, my parents hand wove a rug with President Ford's portrait (Right). We sent it to the White House as a gift to President Ford. It was a proud moment for my family and I to be acknowledged by President Ford. The rug became a part of the permanent collection at the Gerald Ford Library and Museum in Grand Rapids, MI.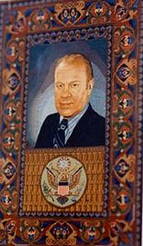 For many years Tabak Rugs provided repair and restoration services for Mr. Jim Burns, a well known criminal attorney, in Seattle Washington, who is an avid antique rug collector. He was so grateful and satisfied with our services that when he published his book (Right) about antique oriental rugs in 1987, he recognized us in his book and gave us credit for our many years of service to him. He talked about our expert knowledge and how he restored his damaged antique rugs he had purchased at Sotheby's and other auctions.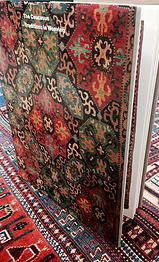 And a lot for our clients
Going once, going twice, SOLD. No, not so fast. Our clients have come to us to accompany them on estate and other high profile oriental rug auctions. Our expert knowledge of rugs from across the world has been invaluable to our clients. We have been able to accurately identify and evaluate the market value of many rugs at auctions, saving our clients countless thousands of dollars.